Amish Overnight Turkey Casserole
Left-over turkey? Here's a great casserole recipe for using some of them up.
A wonderful meal for Sunday afternoon after church.
Be sure to invite company.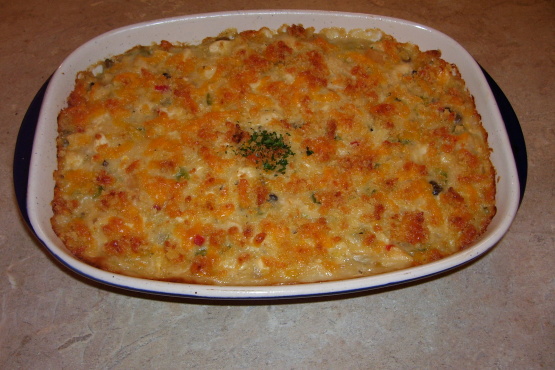 Ingredients:
2 cups cooked turkey, chopped
1/2 cup celery, diced
1/2 cup green pepper, diced
1/2 cup onion, diced
1/2 cup mayonnaise
1/2 teaspoon salt
1/4 teaspoon black pepper
6 slices of bread
1 1/2 cups milk
3 eggs
1 can cream of mushroom soup
1 cup shredded cheddar cheese
Optional: I like to add broccoli to mine. You can mix it in with the turkey and mayo, or put the little broccoli flowers on top and cover with cheese.
Directions:
In a bowl, combine turkey, celery, green pepper, onion, mayonnaise, salt and pepper. Cube the bread and place half in a large greased casserole dish or 9x13 inch baking pan. Pour turkey mixture over the top and add remaining bread cubes.
In a bowl, mix milk, eggs and cream of mushroom soup and pour over top of casserole.
Let stand in refrigerator overnight. Top with cheese and bake uncovered at 350 degrees for one hour.
Join the Amish on Facebook